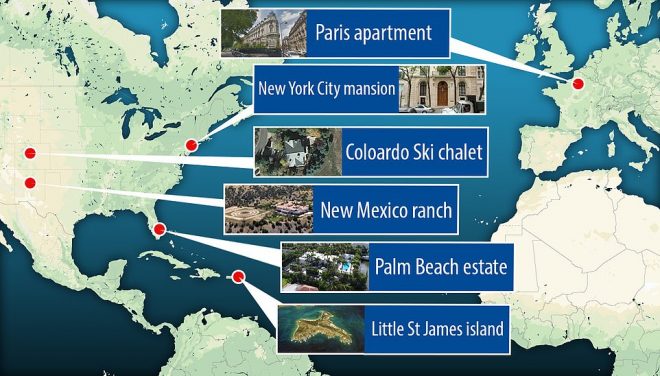 Jeffrey Epstein, the wealthy financier and felon, had been accused of pedophilia and sexual abuse for more than a decade — serving time in 2008 for soliciting a minor for prostitution. But it wasn't until this month, when he was arrested on sex-trafficking charges, that the extent of the crimes he is accused of started to be widely known.
Last week, federal prosecutors revealed that a trove of lewd photographs of girls as young as 14 had been discovered in a safe in his Manhattan mansion. Epstein, 66, pleaded not guilty.
In the days since, a complex picture of a man who prosecutors say has leveraged his wealth and influence to lure underage teenagers and to shield him from the law has come into focus — though the impact of his downfall is still unfolding.